Ignition Media Specialises in Website Design + SEO
Ignition Media is a boutique web design and SEO firm based in Miami, Gold Coast, owned and operated by Nicole Brooke.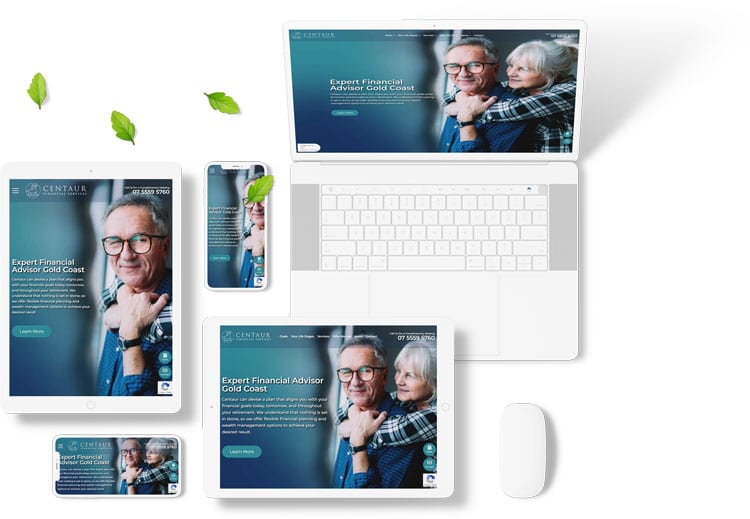 Hi There. I'm Nicole, Your Gold Coast Web Designer + SEO
I am a Web Design and SEO expert, who started creating websites for Gold Coast companies back in 2000. I first fell in love with the art of web design in 1999; my 12th Year of High School. From there, I went straight into an apprenticeship and have been obsessed with websites ever since; how they are made, how they look, how Google ranks them, how Internet Users find them; are just some of the questions I sought answers to. My inquisitive mind means I am always learning, and eager to become proficient in the latest web techniques and web design trends.
My aim is to provide affordable web services to Gold Coast businesses. My point of difference is; that not only do my websites look great, but they also deliver results.
I look forward to working with you to develop your brand and build your online presence through effective web design and SEO.
With more than 20-years' experience, and as a web designer and SEO, I have the skills and experience needed to get you where you want to be. I'm personable, approachable, and genuinely invested in the success of my clients.
As a gold coast website designer and SEO, I know the power of a well-developed website, and even more so when SEO is applied!
Get ahead of your competition by investing in a website developer that works with you, not against you!
Real Reviews From Clients
We have used Ignition Media for a number of years and the professionalism, value add, efficiency and knowledge have helped us really build an online presence that we are proud of and we will continue to work with Nicole to further build our digital footprint going forward.
Nicole helped out with a website refresh. Unknown to us at CCR Nicole was the one who originally did our site with our original IT people.We at CCR are very happy with Nicole's proactive suggestions to make our site look more inviting, after we received feedback from our staff, saying the site made us look like we ran a prison.The end result was a positive and refreshing site, that highlighted our company.We are very happy with the end result, and Nicole was excellent to work with.Nicole was extremely responsive; her communication was great and she took the time to explain everything. We can look after the site ourselves with the tuition we received from Nicole, but in all honesty, we believe it would be best to continue to ask Nicole to assist us in that role.Again, we can only tell everyone about Ignition Media, and the professional can do attitude, I am glad our old IT team suggested we contact Nicole.
Nicole at Ignition Media has transformed our website from being mediocre, to absolutely what I had envisioned it looking like.They provide a very solid and transparent service and she is incredibly meticulous in her work. During this process she was always available, we even had dialogue on changes and making it just right well outside the realm of normal working hours!Results speak for themselves and I'm very confident our digital presence will increase massively. Highly recommended.Wattle Grove Windows & Doors
Awesome talented web designer and graphic artist Nicole knows her stuff if you need a professional presence online Ignition Media is the go.
Nicole has been assisting our business with website design for several years - so helpful, responsive and fantastic in terms of communication. Will keep using as our preferred expert in this field. Would highly recommend.
I've worked with Nicole on a number of website and other projects and she has never failed to disappoint. Nicole is professional, reliable and extremely knowledgeable about web development and digital marketing. She goes above and beyond for her clients, produces top quality work, and is always fast to deliver.
China Precision Foundries - Email me if you want a recommendation, I'm really happy with her, most importantly - Nicole does NOT charge Sydney prices as they all seem to do in Burleigh!!!
Nicole has done a fantastic job developing the website for my new business. Extremely responsive to emails with quick turnaround. The results were professional and to the brief. Highly recommend.
Ignition Media Web Design on the Gold Coast has transitioned Ultra Health Therapies as a business that just had a web page presence to being an active contributor to the growth of our business. Nicole is professional, quick to respond to our questions and helpful to our team. There is full transparency in everything Nicole does for our website and SEO marketing. Highly recommend Ignition Media Web Design Gold Coast for your website design.
Hi, I was fortunate enough to be given Nicole's details by a colleague and I am so glad I was. She did a fantastic job with our new website , nothing was too much trouble and her attention to detail was fantastic. If you are looking for a new website do yourself a favor and contact Ignition Media Web Design , you wont be disappointed. Regards Greg Donnelly - Arundel Indoor Sports Arena.
I've worked with Nicole for the past 10 years and she's reliable, responsive, problems solves and not to mention fun and easy to work this. Nothing is ever too much to ask. Highly recommend Ignition Media.
Nicole was fabulous to deal with. We are very pleased with our website.