eCommerce Websites Powered by WordPress + WooCommerce
Ignition Media offers affordable eCommerce website design on the Gold Coast. With no monthly fees or ongoing charges, our handcrafted websites are the ultimate platform to help kickstart your online success.
Utilising the world's #1 CMS, WordPress, and WordPress's #1 eCommerce plugin, WooCommerce, we create powerful eCommerce websites that are both affordable and easy to manage. Our eCommerce websites are designed and developed to meet your individualised requirements. We take your brief and create a distinctly unique website, designed to meet your needs and requirements.
We offer a range of eCommerce Integrations
We offer eCommerce website design that is tailored to your specific needs and requirements. We can help you select the right platform, design a user-friendly interface, and integrate all of the features you need to succeed.
Integrate your eCommerce website with PayPal, Stipe, Zip Pay, and After Pay to provide more payment options and sync your products with eBay and Amazon for more exposure. We can devise an easy and affordable solution for every request.
PayPal Integration
Are you looking to add PayPal as a payment option on your website? Our team of web designers create WooCommerce websites that integrate with PayPal, making it easy for your customers to make purchases.
Stipe Integration
Make it easy for customers to pay online by adding Stripe to your WooCommerce website. We can create Stripe integration that will allow your users to easily and securely make payments online.​
Zip Pay & After Pay Integration
With Zip Pay or After Pay, you can provide flexible repayment options to your WooCommerce site. We can add these payment alternatives to your online store so customers can make payments over time.
Google Pay Integration
Looking to make it easier for customers to pay with Google Pay on your eCommerce website? We can create a Google Pay integration that will allow users to complete transactions with just a few simple clicks.​
eBay Integration
Sync products in your online store to your eBay store for easy and efficient management. Our team of WooCommerce experts can set up an eBay integration that will help you save much time and effort.
Amazon Integration
Looking to take your eCommerce business to the next level? Our team of web designers can help you create an Amazon integration that will allow customers to easily shop and purchase products from multiple channels.​
Start Your Online Business Venture Today!
Whether you sell products in a brick and mortar store or you want to start a new online business venture, having an online store to sell and showcase your products is a must. Ignition Media design and develop successful eCommerce websites that provide business owners like yourself, total control on their online store! We don't charge any monthly subscriptions as you will find with BigCommerce and Shopify, and there are no ongoing costs; just a 100% custom-made and owned eCommerce website to kick start your entrepreneurial dream.
If you have an etching desire to ditch your day job and become an online entrepreneur, Ignition Media's eCommerce website design services will help you get there!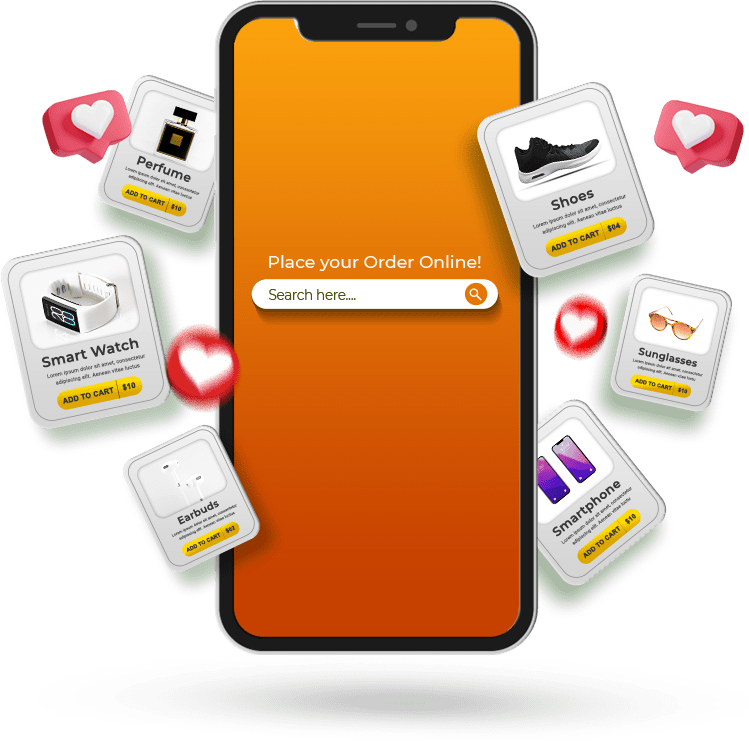 What Are The Benefits of Custom eCommerce Website Design?
Ignition Media's eCommerce websites are self-hosted with no ongoing monthly fees. This means the site is 100% yours. Even if you choose to change website designers or hosting providers, you can take your online store with you! With alternative providers such as BigCommerce or Shopify, a monthly fee (lease) is payable. If you stop paying the fee, you lose your online store – all your hard work is lost, and you have to start over.
Our WordPress/WooCommerce websites are jam-packed with great features, including coupon management, cross-sale marking promotions, flexible payment options, inventory control, reporting, and much more.